27 November 2016 - 10:00 @ théâtre athénor - saint-nazaire (France)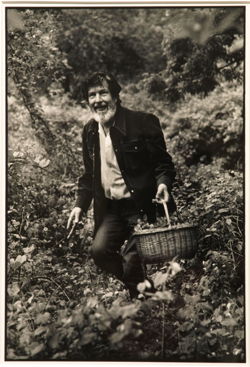 John Cage et la nature
Concert dedicated to the little ones and their parents.

To be translated :
Trois musiciens invités du festival Instants fertiles se rencontrent pour le premier Petit Matin de la saison. Ils nous convient, petits et grands, à une expérience sensorielle du son et de l'écoute, à travers la musique de John Cage et à sa relation à la nature. La nature, non pas tant pour ses couleurs, ses formes... mais dans sa manifestation foisonnante et chaotique à tout moment et en toutes choses. Une belle résonance
à ce que nous renvoie la petite enfance dans les prémices de la vie.
ensemble]h[iatus
Martine Altenburger, Lê Quan Ninh, Aurélie Maisonneuve
program :
Wonderful Widow of Eighteen Springs (The)
(1942)
by
John Cage
Suite for Toy Piano
(1948)
by
John Cage
inlets
(1977)
by
John Cage
Branches
(1976)
by
John Cage